The Vitality Shift for Chiropractors
Dive into the vibrant world of chiropractic care with "The Vitality Shift Podcast for Chiropractors." Hosted by Dr. Don MacDonald, this illuminating series takes a deep dive into chiropractic's vitalistic and salutogenic models, all through the insightful lens of the Polyvagal Theory.
Each episode offers a harmonious blend of engaging interviews with industry experts and personal reflections on the foundational principles of chiropractic. Here, we unravel the intricate tapestry of human health, wellness, and innate potential, bridging the time-tested truths of chiropractic practice with cutting-edge neuroscientific understanding.
Whether you're a seasoned chiropractor seeking to refine your approach or a student eager to tap into the roots and future of chiropractic care, this podcast promises to enlighten, challenge, and inspire. Join us on a transformative journey as we explore the nuances, challenges, and triumphs of a practice dedicated to unlocking the body's inherent vitality.
drdonmacdonald.podbean.com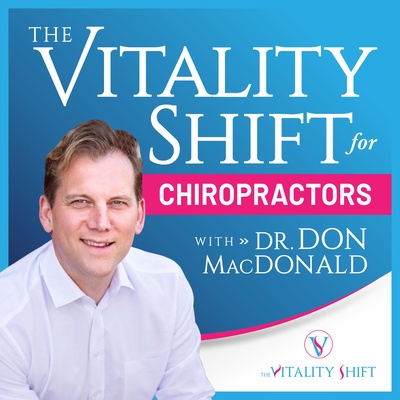 🎧 Podcast episodes
Listen to 104 episodes