The World Is Wrong
THE WORLD IS WRONG is an extremely positive podcast about movies the world is wrong about. Hosts ANDRAS JONES & BRYAN CONNOLLY have spent their lives championing these films, TV shows and cinematic artists.

Andras, is the star of many cult motion pictures, a songwriter, an author, a bartender, and the host and creator of the musical divination show, Radio8Ball.

Bryan, is a filmmaker, video store clerk, the co-author of the massive paean to punk rock in film "Destroy All Movies", and the co-host of "The Director's Wall" podcast.

Together they will introduce you to films you may have never seen or heard of,
many you may have heard of but from people who were simply wrong about them,
and maybe even a few that you saw and thought you didn't like.

Well, you were wrong and this is the podcast that will make you glad you were.
www.theworldiswrongpodcast.com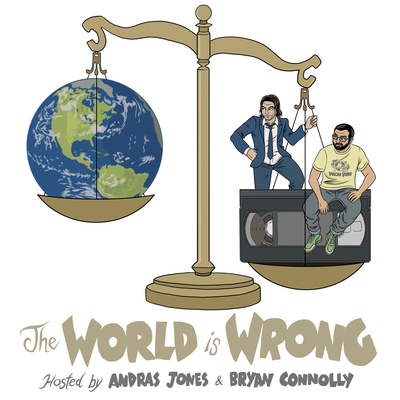 🎧 Podcast episodes
Listen to 130 episodes