Tour Junkies: PGA Tour Betting & DFS
Are you tired of getting your PGA TOUR betting and DraftKings advice from boring, zero personality numbers nerds? The Tour Junkies have been delivering winning golf betting picks and DraftKings DFS strategies since 2015 all while delivering hilarious takes and segments to make the golf betting research process fun. DB & Pat have interviewed over 50 PGA TOUR players, caddies, and media personalities over the years including Brooks Koepka, Tony Finau, Daniel Berger and more. If you're looking to actually enjoy your golf betting and DFS research process, then take it from a couple of OG's in the space with the inside track. LIV Golf Betting previews starting in 2023...if you can bet on it, and it's professional golf...we've got you covered!

If it's professional golf and you can bet on it...The Tour Junkies Network has you covered.
www.tourjunkies.com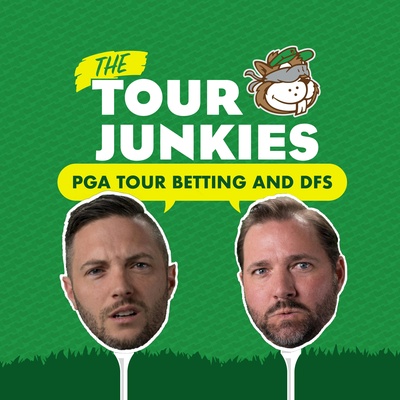 🎧 Podcast episodes
Listen to 448 episodes