UNDER ONE SKY
The podcast that you don't just listen to but FEEL. Drive the conversation at https://discord.gg/xm6msZ or UnderOneSky.life

In each episode we discusss innovation, energy, design, consciousness, economy, and narratives that we consider the pillars of building better communities that put happy people and a healthy planet at their center.

"Beth, Rachel, and Sky drive conversations that are easily digestible, raw, and real, where you will receive all the tools to uncover your potential and power to participate in loving, healthy, and holistic actions right from your phone."

www.UnderOneSky.life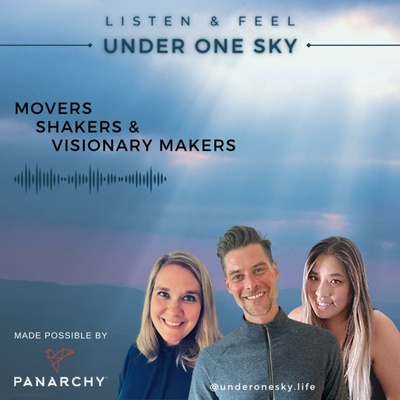 🎧 Podcast episodes
Listen to 23 episodes