Why Did I Get Cancer?
I did all the right things to prevent getting cancer. A certified health coach, nutritionist & wellness speaker, I thought I'd be the last person to be diagnosed with breast cancer. Why did I still get it? Was there something else I could have done to prevent it?

A couple years later, I am grateful to be cancer-free and now I'm on a mission to share everything I've learned about mitigating risk, managing symptoms, and staying mentally well when bad things happen – even if you "did everything right!"

'Why Did I Get Cancer' features:
• Eye-opening information about health/cancer risks that surround us (and solutions to mitigate risks)
• Health & lifestyle tips to lower risk (easier and quicker than you'd think!)
• Inexpensive solutions for lowering cancer risk

DISCLAIMER:
The information provided on this podcast pertaining to your health or wellness, or any other aspect of your life is not intended to be a substitute for the professional medical advice, diagnosis or treatment provided by your own Medical Provider or Mental Health Provider. You agree and acknowledge that my guests and I are not providing medical advice, mental health advice, or medication advice in any way.

Always seek the advice of your own Medical Provider and/or Mental Health Provider regarding any questions or concerns you have about your specific health or any medications, herbs or supplements you are currently taking and before implementing any recommendations or suggestions from this podcast. Do not disregard medical advice or delay seeking medical advice because of information you have heard on this podcast.
whydidigetcancer.com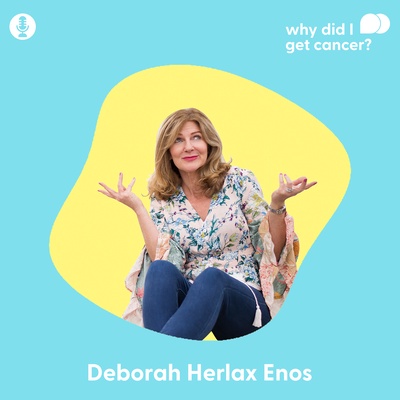 🎧 Podcast episodes
Listen to 45 episodes