22 Easy
Casey Powell grew up in a paper mill town in the middle of nowhere, a small town boy with big dreams. His dad, Larry sold a shotgun to buy him and his brothers their first lacrosse sticks. The backyard became their sanctuary, their blank canvas. After only five years of organized lacrosse, Casey Powell set the national high school scoring record.

The Orange came knocking on his door and Syracuse, legendary coach Roy Simmons Jr. found his next generational talent and he gave him the number 22, 2 digits suited only for the great ones. From the moment he stepped on campus Casey was spectacular. A four time, all American, a national champion, two time national player of the year and the school's all time leading point scorer. Just 1 of 10 players named to the all century team. That was just his first act. For the next 18 years, Casey would go on to have one of the most illustrious professional lacrosse careers, both in the MLL and the NLL. He wore the stars and stripes and he captained team USA, but he is so much more than just a player.
He has taught and inspired thousands of lacrosse players. With an emphasis on a creative and innovative style with a flare for the dramatic; one that has the next generation wanting so much more. Today, he's the lead instructor of the Casey Powell Lacrosse Academy and he founded the CP world lacrosse foundation with a mission to share support and inspire lacrosse worldwide.
Along with his brothers, Ryan and Mike, Casey runs Powell lacrosse company, and he founded three on three version of the game called Speed Lacrosse. His impact on the game has been and continues to be beyond profound is a player, a coach, an ambassador and a friend of the game of lacrosse. I've seen all of this unfold before my own eyes. I'm his college roommate, ESPN Paul Carcaterra, and I can't wait to hear what CP and his vast network of lacrosse friends have to share with the world of lacrosse.
caseypowell.com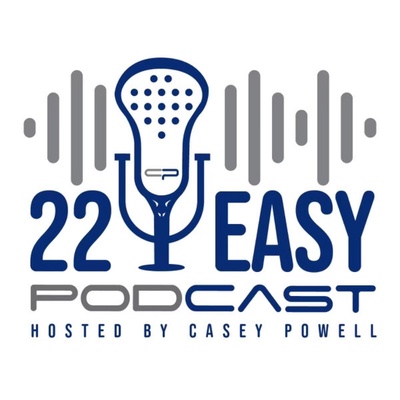 🎧 Podcast episodes
Listen to 16 episodes