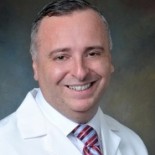 When you have diabetes, the importance of foot health and annual foot exams cannot be underestimated.
Research conducted by the Center for Disease Control and Prevention (CDC) shows that diabetes often causes problems with feet and legs, and these problems can be severe.
According to the CDC, amputations in people with diabetes account for more than 60% of the amputations of legs and feet not resulting from an injury.
Additionally, people with diabetes were eight times as likely to lose a leg or foot to amputation as people without diabetes.  
Marco Ucciferri, podiatrist with Summit Medical Group, explains how diabetes affects foot health, discusses warning signs of failing foot health in diabetics and what  the diabetic patient must do to keep their feet protected and healthy.