A Brighter Web | Grow your business with digital marketing
Running a business is daunting. There are too many things to keep track of and everything seems to cost money. So how do you actually grow your company without going crazy or broke?

At GreenMellen, we understand the challenges of being business owners. As a digital marketing agency for over a decade, we've got experience helping businesses grow using the latest technology and marketing best practices.

The Brighter Web podcast is aimed at sharing practical advice. The show is hosted by GreenMellen partner Mickey Mellen & marketing manager Robert Carnes. Join us to learn about effective organizational processes and digital marketing insights.
abrighterweb.podbean.com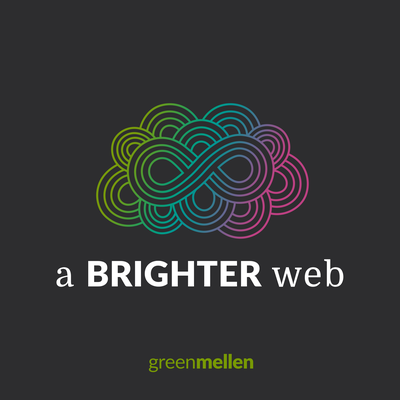 🎧 Podcast episodes
Listen to 48 episodes