A Story of Irish Whiskey
A Story of Irish Whiskey from Irish Distillers

Season 1: A Story Of Irish Whiskey
How three families saved it from extinction.
A five-part series brought to you by Irish Distillers on the rise, fall and rise again of Irish whiskey on the world stage.
Tracing the story of Irish whiskey's meteoric rise in the 1800s to its fall in the aftermath of revolution and wars in the 20th century to finally its renaissance in the 21st.
With a cast of colourful, innovative and fearless characters from the three main Irish whiskey families - the Jamesons, Powers and Murphys - experience this story of Irish whiskey as never before.

Season 2: Tasting Club
Irish Distillers Tasting Club a six-part series for whiskey lovers.
Over the series we'll meet true masters of their crafts from Midleton Distillery.  From flavours and aromas, to cask selection and the wonderful stories behind each product, we will share insights into how Irish Distillers create some of the world's most enjoyed Irish whiskeys.

Season 3 - A Perfect Blend
A Perfect Blend is  a new Irish whiskey podcast mini-series that shines a light on the remarkable partnerships at the heart of our craft. Our guests will reveal the secrets to their art as we delve into what motivates and inspires them. In each episode, people with a shared passion  from the world of whiskey come together to talk about the journey that lead them to becoming masters in their field. Join us as they celebrate their calling, their craft and the power of collaboration. Brought to you by Irish Distillers.

Season 4 - A Story of Irish Whiskey - Bonus - The Making of a Master Distiller
Kevin O'Gorman took up the baton as Master Distiller at Midleton Distillery in July 2020. This special episode of A Story of Irish Whiskey retraces Kevin's journey to Master Distiller. Beginning with his experiences of growing up on a farm in Co. Cork to his first impressions when he walked through the doors in Midleton in 1998, Kevin reflects on the moments and memories that have shaped him and brought him to where he is today.
www.irishdistillers.ie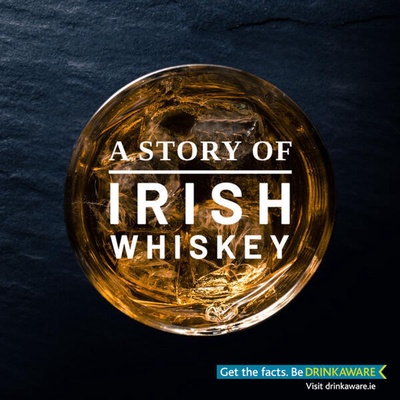 🎧 Podcast episodes
Listen to 20 episodes