Absolutely Nothing & All It Doesn't Mean
Hi, I'm Mackenzie Draney, and in this podcast I'll be exploring some philosophical implications of literary works assigned as readings in HON-317V, my current honors class at NMSU.
Part 1 episodes will begin with a brief retelling of the text, and then explore my own thoughts about what can be gathered from it. I will pose questions, discuss things I'm unclear about, and try to pick out themes and other literary devices.
Part 2 episodes will be recorded after discussion of the text on Tuesday classes. In these episodes, I'll briefly summarize what I had mentioned in the corresponding Part 1 episode and then explore those subjects with knew insight from my peers in mind. Any of my questions or uncertainties from Part 1 episodes will, with luck, be answered or cleared up in Part 2 episodes.
Disclaimer: This podcast is a philosophical exploration of Holocaust literature; not a historically accurate retelling of events. I will add the book title, author, and full name of any of my peers whose ideas I refer to in the descriptions of each episode.
Thanks for listening!
www.spreaker.com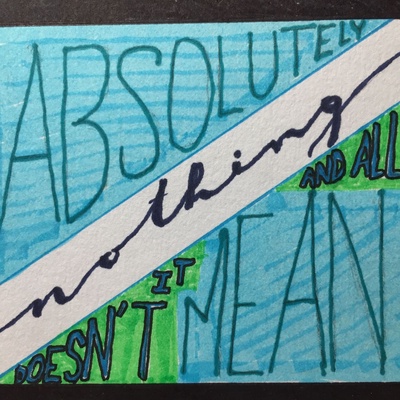 🎧 Podcast episodes
Listen to 11 episodes