Affirming Truths Podcast | Faith, Mental Health, Encouragement
Are you struggling to renew your mind and walk in the Truth of who God made you to be? Do you feel like you are waging a losing battle against your negative self-talk? Are you fatigued from the daily grind of struggling against yourself, your thoughts or your circumstances?

In the Affirming Truths podcast with Carla Arges, you will find a safe place to feel seen and heard, as well as Biblically based encouragement and practical tips from my own life experience.. My mission is to empower and equip you to ditch the negative self talk, grow in God and build mental resilience.

Hey, I'm Carla Arges. Daughter of the King. Wife. Mom. Mental Health Warrior. Trauma Survivor. And Avid Coffee Drinker. I spent years broken by trauma and mental illness, barely surviving the day to day struggles of my own inner dialogue. I believed the lies of the past, the hurtful things spoken over me and my own self defeating thoughts. But then something happened. I reclaimed my identity in Christ, figured out how to renew my mind and built the mental grit needed to leave my past self behind and walk in the beautiful purpose God has over my life.

If you are ready to say YES to replacing your negative inner dialogue, walking a life of God's truth and reclaiming who you are - I'm the coach and mentor for you.

Get ready to live out Romans 12:2 - be transformed by the renewing of your mind and live in God's good, pleasing and perfect will.

Learn - www.carlaarges.com
Connect - [email protected]

Email me to inquire about one-on-one mentorship opportunities.
www.carlaarges.com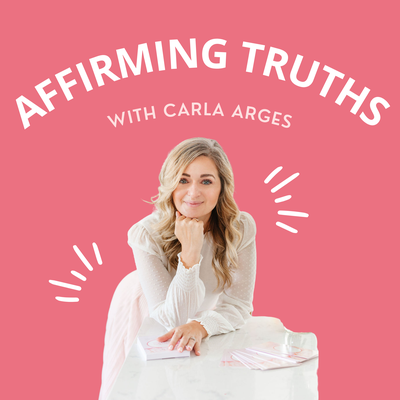 🎧 Podcast episodes
Listen to 122 episodes