All Access with Azra & Aisha
All the access you've been waiting for! Join us, Azra and Aisha, as we sit down weekly to chat about all things Mian Twins!
Growing up in a traditional Muslim household, living in a premier TikTok content house is not exactly what twin sisters Azra and Aisha's parents had in mind for their daughters. But somehow, they are all making it work. This podcast will delve into the sisters' personal experiences navigating newfound fame in Los Angeles alongside their cultural heritage and parental expectations. We'll hear them tackling issues of mental health, relationships, body image, and religion and get a window into their family life and friendships. Fans of these overnight TikTok stars will get an exclusive look into the Twins' lives and find support for similar challenges they may be facing. Moreover, fellow TikTok & YouTube stars will join the Twins to dish about the reality of their lives and how they navigate the line between work and family.
cms.megaphone.fm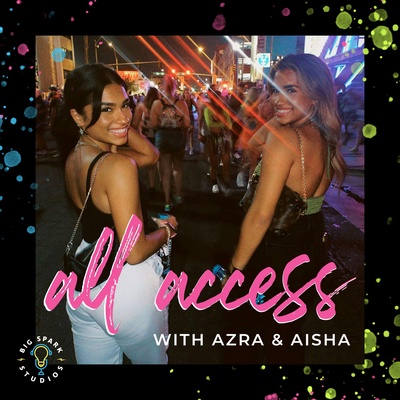 🎧 Podcast episodes
Listen to 43 episodes