Ask An Advanced Bitch
At some point, hating yourself and reacting to life with trauma responses, addiction and codependency become unbearable, plus it's not a cute lewk. It can often feel like your neuroses control you and not the other way around. Around here, we believe, like Carl Jung, that our neurosis is our psyche begging us to heal. And so we shall.



In that spirit, The Ask an Advanced Bitch podcast provides your weekly dose of no-nonsense and irreverent insights, dark humor, truths, tools and techniques for addressing CPTSD, your particular trauma responses, codependency, grief and loss, and all things recovery to become our most true, self-confident and authentic selves - or as I would put it - an Advanced Bitch.



I'm a therapist and coach, but most importantly a bitch who has spent over 30 years in therapy and recovery trying to heal my broken self. I will be dissecting complex issues through both professional lenses and personal anecdotes through answering questions of anyone still suffering. Look, I was the brokenest bitch you ever did meet and I have (mostly) learned to live without self-hate, regret and resentment.. The biggest surprise of all of this Advanced Personal Growth Work has been finding that on the other side of CPTSD is a lot of laughing and magic. Turns out magic is real and life requires fairy dust. Welcome, Bitch.
www.advancedbitches.com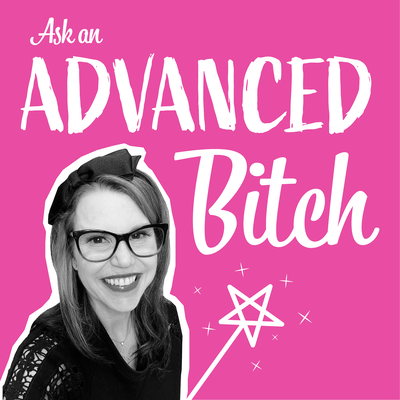 🎧 Podcast episodes
Listen to 39 episodes