Assist 2 Develop's Grinding Gears podcast
Grinding Gears is sponsored by Prismier where manufacturing is simplified.

About Grinding Gears:

Engineering knowledge is limitless in its scope and detail.

Making sense of specialized engineering knowledge is not easy. Why? Most of it you didn't learn during your college years. A majority of the technical know-how is learned informally on the job. If you're fortunate, you will have an incredible mentor who can show you the tricks of the trade. In fact, the knowledge you need to have a successful career exists invisibly in the minds of engineers who are entirely unaware of it.

This podcast will serve as your own personal tribe of mentors. In each episode, we will extract tribal knowledge from top engineering and manufacturing leaders to help you on your journey.

There is no way of knowing what you are going to need around the next corner of your career, so let Grinding Gears be your guide.

The Grinding Gears Podcast is sponsored by Prismier where you can get high-quality prototyped parts in days, not weeks.
a2d.app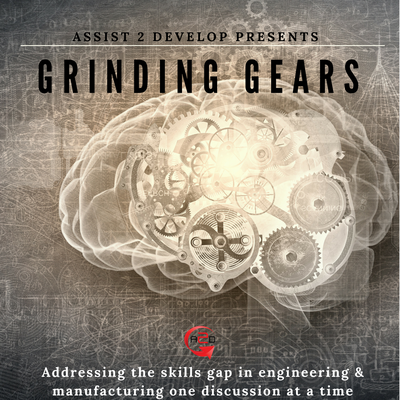 🎧 Podcast episodes
Listen to 10 episodes