Association for the Study of Higher Education Presidential Podcast
In this podcast series, our ASHE co-hosts Drs. Felecia Commodore and Royel Johnson will invite scholars and higher education leaders to consider how political forces today affect higher education's purposes and practices, and the role that we, as higher education researchers, can or should play in addressing these forces.

For recommended readings from panelists and written transcripts, visit www.ashe.ws/podcasts2023.
www.ashe.ws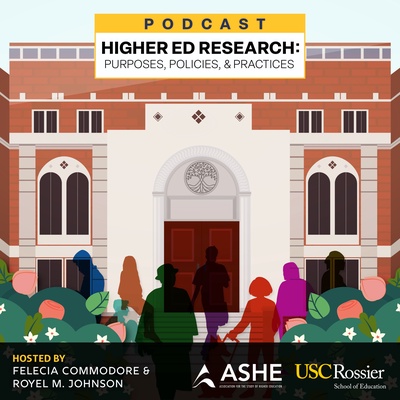 🎧 Podcast episodes
Listen to 18 episodes