At the Back of the North Wind by George MacDonald
Written by the man who mentored Lewis Carroll and encouraged him to submit Alice for publication, At the Back of the North Wind is today a forgotten classic of Victorian children's literature.

The story tells of a young boy named Diamond, the son of a coachman in an English country mansion. Diamond sleeps in the hayloft above the stables and at night he finds he's disturbed by the wind blowing through the holes in the wall. He tries to plug them but one night, he hears an imperious voice scolding him for doing this! It is the magnificent North Wind that speaks to him and tells him that he's closed up her windows. Puzzled and intrigued, Diamond begins a conversation with this haughty lady who then invites him to travel with her and see the wide world. What follows is a series of wonderful adventures and experiences in which the great North Wind teaches Diamond the most valuable lessons that a human being can learn – about truth, goodness, beauty and love.

The book is said to have inspired writers like CS Lewis. The author, George Macdonald was a literary luminary of his day. Friend of the great artists, writers and philosophers of the day like John Ruskin, Charles Dickens, Wilkie Collins, Antony Trollope, Walt Whitman, Henry Wadsworth Longfellow and a host of others, he was an ordained minister of the Church besides being a gifted poet and writer. His body of work includes novels, fantasy stories, children's stories, poetry, non-fiction and religious treatises. He was also a staunch advocate of criminal reform and opposed punishment in any form, believing that love could conquer everything.

At the Back of the North Wind has been seen by many scholars as an allegorical tale. But for young readers, it is simply an exciting fantasy story.

www.loyalbooks.com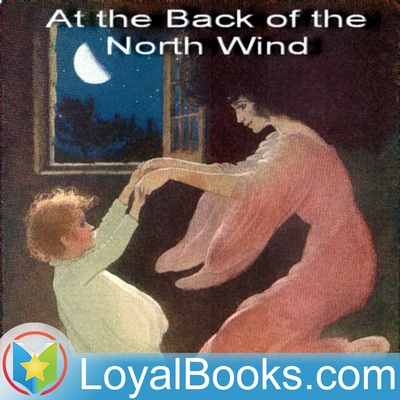 🎧 Podcast episodes
Listen to 38 episodes