B2B Category Creators with Gil Allouche
In this new podcast, Gil Allouche, CEO of Metadata.io, interviews groups of founders and leaders who were instrumental in blazing the path to new software categories.

We have conversations about the untold secrets and backroom deals, and learn straight from the entrepreneurs who have built their own categories successfully.

This podcast is sponsored by Metadata.io, the first demand generation platform for B2B marketers who need to get closer to revenue.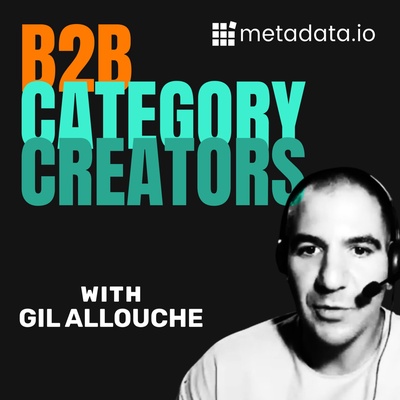 🎧 Podcast episodes
Listen to 37 episodes