Back Bedroom to Big Business
If you're keen on improving your business or starting a new business, Back Bedroom to Big Business podcast is here for you.
Each week in this 12 episode series, hosts Dino Tartaglia and Simon Hartley bring up and discuss great tips and strategies. Dino and Simon, are here to solve problems and answer questions such as: do I have to have venture capital?
Can I grow and do well organically? What characteristics do I need to have to be successful? Are the mistakes I've made common? What should I be on the lookout for? Is there a margin of error? Do I need to do everything? Must I know the numbers?
And so much more.
Because of the value in what they offer, Back Bedroom to Big Business will quickly become your favourite podcast for motivation to get your head in the game.

Turnover is vanity. Profit is Sanity. Cashflow is king.
www.successengineers.co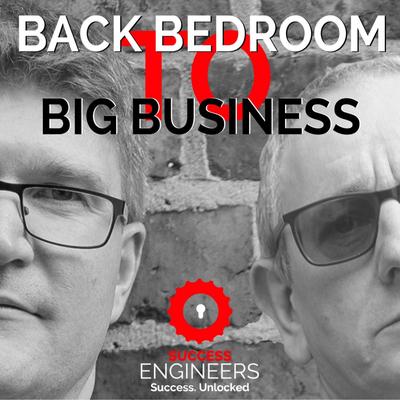 🎧 Podcast episodes
Listen to 14 episodes