Be My Neighbor
Hey Y'all - We're Bevin and Brittney. Welcome to "Be My Neighbor." Our neighborly duties are to provide real life solutions and practices that elevate and inspire, but also remind us to not take it all too seriously.  
We're real life neighbors that quickly learned that you simply cannot do it on your own, living in a competitive and fast paced environment like New York City.
We don't just share the sugar, we serve up the real tea. Each week, we invite you into the apartment along with our metaphorical and literal neighbors to share advice on how we get through this thing called life. 
From navigating relationships to building a career, we want you to recognize and embrace the best version of YOU. We want you to know that your "crazy" is ok, and that you're definitely not alone. 
Our door is always open, and we want you to know... we've got your back.
---
Hosted on Acast. See acast.com/privacy for more information.
bemyneighborpodcast.com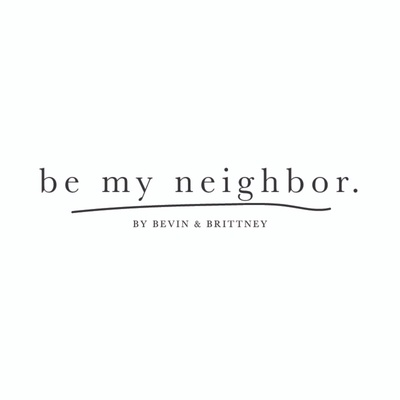 🎧 Podcast episodes
Listen to 53 episodes