Become a Listing Legend
Expert speaker Todd Robertson of ProspectsPLUS! Market Dominator talks about effective, powerful marketing for Realtors interested in real estate marketing success that results in market domination.

Learn how to get 20% market share.


Todd Robertson is a national real estate sales trainer and featured speaker at the Century 21 Global Conference in Las Vegas.


After winning numerous speech contests with Toastmasters International, and enjoying a dominating Real Estate career in California, Todd went on to work with mentors Anthony Robbins, Floyd Wickman and Mike Ferry.


Todd is the author of the book, "Become a Listing Legend".
blog.prospectsplus.com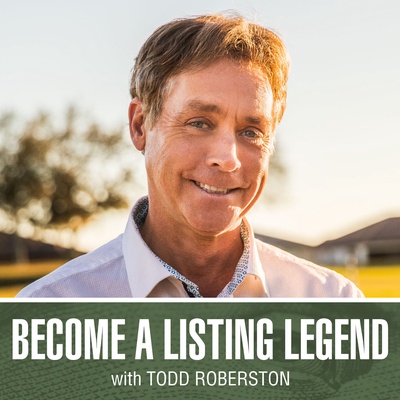 🎧 Podcast episodes
Listen to 58 episodes