Begin Again with Cameron and Davindia
Begin Again is a radio show with a silver lining and giving up in life is NOT an option! So when life's roadblocks, detours and brick walls have landed squarely in your path and you think that giving up is your only option... think again! Cameron and Lucia, owners of the CTR Network are here to remind you that every situation has its own silver lining!
Call in with questions on your roadblocks, Cameron and Lucia will help you sort it out so you can Begin Again!
www.spreaker.com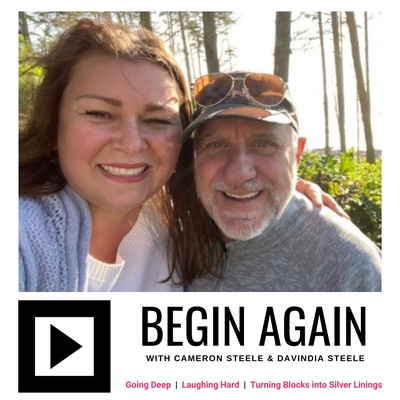 🎧 Podcast episodes
Listen to 55 episodes