Beyond A Million
Brad Weimert, founder of Easy Pay Direct, interviews world class entrepreneurs to explore tactics & strategies to build 8, 9 and 10 figure brands.

All business is the same… but nobody really feels that way. The truth is: the BUILDING blocks of business are consistent across the board. Marketing, Sales, Operations, Finance and Taxes... apply to all businesses.

With more than 30,000 businesses flowing through Easy Pay Direct (and the data behind them), Brad Weimert has found a litany of world class experts to break down what's working - and what's not. With clients like Tony Robbins, Dean Graziosi, Hal Elrod and Grant Cardone, Easy Pay Direct is an amazing pool of knowledge and experience to pull from.

Watch, Listen and learn while you hear experts pull back the curtain and share cutting edge marketing strategies, the latest sales techniques, the operational tools and tactics that make it all work and the tax strategies to keep your money in your pocket.

Whether you're pushing through your first startup and learning the ropes, you're an established 8 or 9 figure brand or you've made an exit and are thinking about your next chapter… Beyond a Million will stretch your mind.
beyondamil.com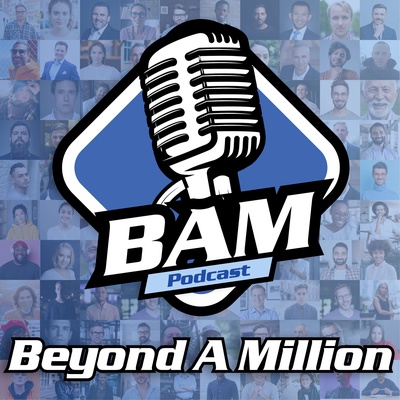 🎧 Podcast episodes
Listen to 112 episodes