Bloody Murder - A True Crime Podcast
Nominated for 4 Australian Podcast Awards, including 2019 Best Independent True Crime. Barney Black and Tara Sariban discuss the dark details of lesser know true crime stories from Australia and around the world. As avid listeners of true crime podcasts they aim to add to the conversation by talking about murders that haven't been done to death on other shows. Their humour comes from some rather unusual places but never at the expense of the victims or their families.

---
Hosted on Acast. See acast.com/privacy for more information.
www.bloodymurderpodcast.com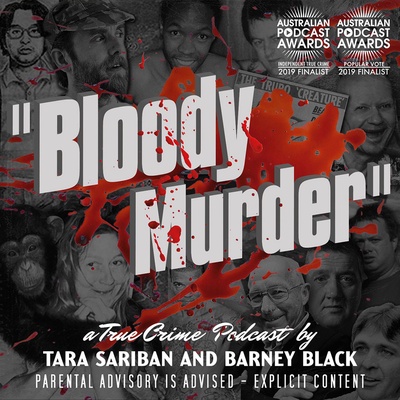 🎧 Podcast episodes
Listen to 105 episodes