Brain and Gain
Welcome to Brain and Gain. The Squatsby Strength Podcast

The game where we use our brains to get better gains
and hopefully get some brain-gains along the way

I am Andy 'Squatsby' Hodby from Squatsby Strength.

I am a powerlifter and evidence-based strength and nutrition coach and I will be in conversation with different coaches, athletes, and experts in the fields of strength, muscle, training, and nutrition.
www.squatsby.com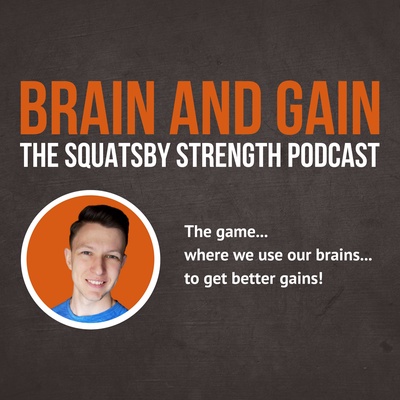 🎧 Podcast episodes
Listen to 4 episodes