Breathing Wind
Breathing Wind is a podcast about grief and loss and how we journey with these lifelong companions.

Naila Francis, grief coach, writer and former journalist and Sarah Davis, podcast consultant, speaker and writer, are cohosts. We offer warm, honest and insightful conversations for the introspective at heart.

Launched in 2019 as a personal grief project, the podcast struck a chord with listeners looking for a space to feel less alone in their grief. Quickly, a dedicated community grew around the candid and compelling conversations with others who knew grief just as intimately and those who offered guidance for navigating this universal human experience.

In its three seasons of publishing monthly episodes, Breathing Wind has become a trusted space to explore who we become and how we make meaning in the midst of our post-loss lives. It's also the place where joy, laughter, wonder and possibility co-exist alongside deep heartbreak.

Find out more at www.breathingwind.com.
Follow us on Instagram @breathingwindpodcast.
Send us a voice message at www.speakpipe.com/BreathingWind.
www.breathingwind.com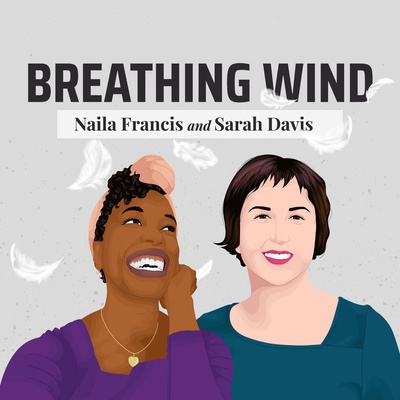 🎧 Podcast episodes
Listen to 88 episodes