Build it Like a Business
Welcome to the Build it Like a Business Podcast, hosted by Keleigh Lauermann. Join me each week and learn how to stand out in a crowded market, work smarter not harder, and build a profitable direct sales business that lasts a lifetime.

Marketing strategy, getting leads, money management, growing your team…. This is your one-stop-shop for everything you need to ditch the side hustle mindset and truly build it like a business.
AnchorDesignCo.com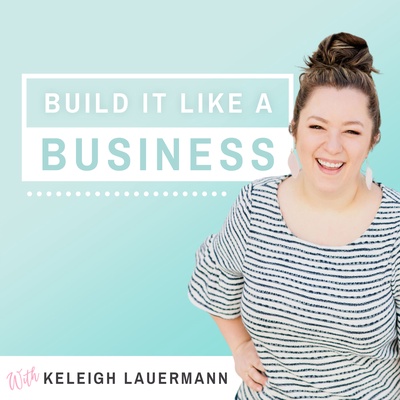 🎧 Podcast episodes
Listen to 36 episodes