Business Growth Attitude
In this weekly show, get the wisdom of peak performing business owners, and thought leaders in the business world.

We explore how to push your personal boundaries in order to exceed your own expectations.

We´ll help you to be filled with confidence, go after your most aggressive goals and not be deterred by any roadblock you may find ahead.


Any of these sound familiar?

You've come to hate your job as the owner

You never get to the important stuff because there is no time to get to them.

Hit a plateau and don't know what to do next.

Overwhelmed and anxious because it all depends on you.

There is too much to do every single day and no one to help.

There is no way the business can run without you.

If so…

This show will give you clarity, uncover hidden challenges and help you create the business you've always wanted that runs on its own and gives you the lifestyle you want.
buisnessgrowthattitude.podbean.com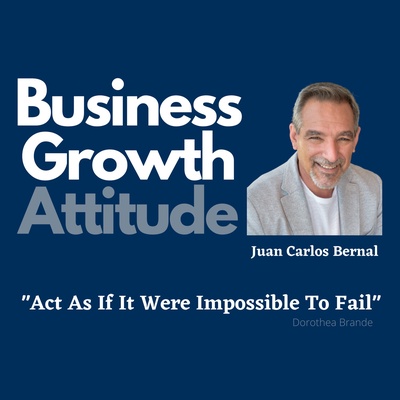 🎧 Podcast episodes
Listen to 5 episodes