Change Proof
Change happens. Resilience expert Adam Markel and his inspiring guests teach you how to embrace and leverage change in order to thrive. No matter what life throws your way.
Change Proof explores breakthrough strategies to fully embrace an uncertain world and build the resilience required to turn stress, upset and even crisis to your advantage. Imagine being able to truly bounce forward through disruption and change instead of getting knocked down by it, riding it out, or simply reacting to it.
Resilience is the secret key―the "it" factor―and the thing Change Proof host Adam Markel knows best. In his bestseller, PIVOT, Adam taught how building resilience can supercharge your life and career. Now, he shows how becoming Change Proof helps you move beyond managing change to actively embracing it — actually using times of uncertainty, crisis, and chaos to create opportunities and stimulate individual and team growth. Through insightful discussions with business leaders, social innovators and inspiring authorities, Resilience Expert Adam Markel uncovers and shares ways to utilize change, fully embrace new opportunities, master the art and science of innovation in today's disruptive marketplace, and use your "disadvantages'' as stepping stones. 
Whether you lead a team, pursue entrepreneurial passions or are looking to achieve a higher capacity in your performance and life, Change Proof is the place for life-changing stories, and real tools you can actually use―AND WILL WANT TO! 
Change Proof is about thriving instead of just surviving. And this is a skill you can cultivate, both personally and professionally. Using case studies, current research, and real-life anecdotes from his work as an executive mentor, Markel and his guests explore concrete actions you can take in order to become "change proof" and change your relationship with change.
Bestselling Author, Renowned Keynote Speaker, Business Mentor, and CEO, Adam Markel has accomplished plenty and checked life's "success boxes" and all of that work showed him something very profound about life in general―it's not always about that. You can have success and still be unhappy. You can be in charge and still have stress. You can build your dream and not feel fulfilled. Change Proof goes beyond the topical, beyond the check boxes, beyond the list of things we think we're supposed to be doing, to uncover the layer where our performance, peace and happiness exist.
When we think of resilience, we think of being able to "roll with the punches" and "bounce back" after uncertainty or change. But Resilience Expert and Researcher Adam Markel encourages you to aim higher. Change Proof is a show that will teach you how to truly, actually embrace change―to find the creative opportunity in uncertainty, as opposed to simply riding it out or reacting to it. 
Let's get real. You could be aiming higher. You could be thriving instead of surviving. You could be hitting back when life throws punches―instead of dodging and ducking. And there is no better time than right now to take back your life and to love it, no matter what. 
Change Proof isn't just a podcast, it's a life philosophy that shows you how to truly, actually embrace change―to find the silver lining, use uncertainty to your advantage, and pivot when life is stressful, into something that serves you instead of something that stops you. 
Drop into weekly episodes so full of the good stuff you won't hear on any other show, you'll be binging and growing instead of watching those reruns of Friends you've already seen anyway. When you tune in, you will learn how to thrive on uncertainty instead of merely managing it. This is where it begins, this is where you stop running from pivots and learn to love leaning into them, even when you aren't sure of the outcome. 
Through Change Proof, Adam Markel offers a much needed dose of energy, HEART and real talk to your day, making this a show experts call "bingeable" and "a must listen".
www.adammarkel.com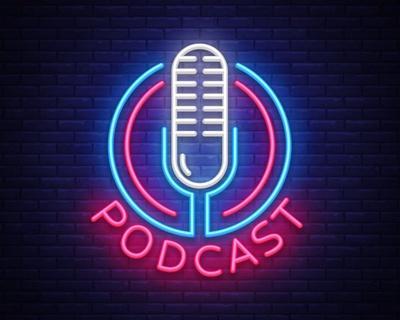 🎧 Podcast episodes
Listen to 338 episodes