Choosing Sides: F1
Hosted by Michael Kosta of the Daily Show and Lily Herman of Engine Failure. | To more than one billion fans worldwide, Formula 1 is the pinnacle of motorsports, with death-defying races, state-of-the-art machinery, exotic locales, and billions of dollars at stake. But to many Americans who follow only the Big Four sports, it's mostly a car series confused with NASCAR.
Luckily, the tides are changing.
In recent years — and thanks in part to Netflix's ultra-popular Drive to Survive series — Formula 1 has finally gained a foothold in the United States. But there's more to these teams and their drivers than simple stats, race wins, and championship standings. For instance, when did Mercedes team boss Toto Wolff become both a meme magnet and a thirst trap? How did Haas, the only current American-owned team, lose millions of dollars to a sketchy energy drink tycoon? And which driver received death threats and hired a bodyguard at the end of last season all because he crashed into a wall?
In each episode, F1 expert-in-residence and walking pop culture dictionary Lily Herman will give our host, Daily Show correspondent Michael Kosta, the dirt on a team, its history, and its drivers, from how they came up through the sport to the messy problems they've had in recent seasons. In the end, he'll announce the team and driver he wants to support in 2022 and beyond. Who will he choose? It's lights out and away we go on Choosing Sides: F1.
New episodes of "Choosing Sides: F1" drop every Tuesday, beginning June 28th!
www.instagram.com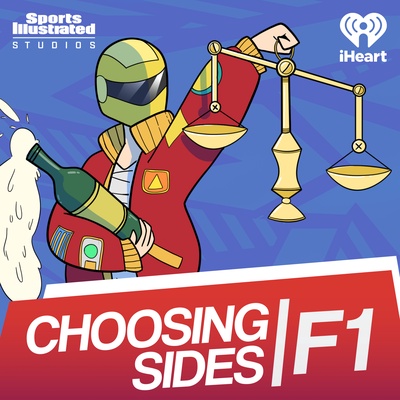 🎧 Podcast episodes
Listen to 17 episodes