Community Powered Marketing
Community Powered Marketing Podcast is dedicated to empowering marketers to unlock the potential of their audience and elevate engagement, advocacy, and loyalty through online brand communities.

At a time of seismic change, community is the single most important tool to drive customer acquisition, retention, and sales. Companies that understand how to leverage their power are uniquely positioned to disrupt their industry and dominate their market.

Each episode will help you discover how to cultivate your community, mobilize your brand evangelists, and build a game-changing relationship with your most valuable consumers. Your audience is waiting.

To learn more: https://www.vesta-go.com/

Curious about how your brand stacks up at engaging your audience? We've done 10+ years' worth of data-crunching so you don't have to.

To see how you rank against some of the best at engagement, advocacy, and insights and to learn more about how the team at Vesta can unlock the power of your audience through community, go to www.vesta-go.com/engagementindex to get your Audience Engagement Index.
www.vesta-go.com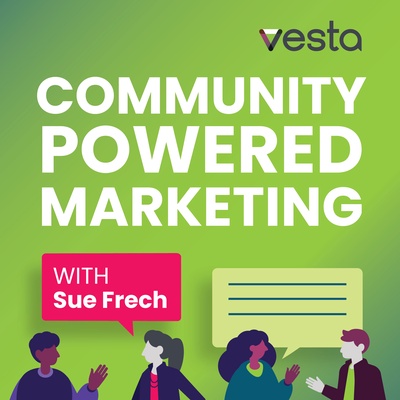 🎧 Podcast episodes
Listen to 14 episodes