Crash Talk Truck Accident Attorneys
When the worst has happened, we fight for what's best for you.

This is Crash Talk, with Injury Attorney Kevin Swenson of Swenson & Shelley. We understand the devastating circumstances accident victims face and our Board Certified Truck Accident Attorneys are here to guide you through these uncertain times and provide you with the information and answers you need today.

Whether you are suffering in the wake of a serious truck accident, motor vehicle accident, dog bite injury, slip and fall, or wrongful death, our attorneys are ready to help you get your life back on track.

We represent accident victims across Utah, Arizona, and Nevada. With office locations in Salt Lake City, St. George, Cedar City, Orem, Phoenix, and Las Vegas, you can rest assured knowing that you'll always have an attorney nearby.

To share your story with Kevin and our team of seasoned litigators, visit SwensonShelley.com, email us at [email protected], or call (435) 265-4523

THIS IS AN ADVERTISEMENT. These materials have been prepared by Swenson & Shelley for general informational purposes only and are not intended and should not be construed as legal advice or legal opinion on any specific facts or circumstances. Every case is unique. The information contained in this podcast is not intended to create, and receipt of it does not constitute, a lawyer-client relationship nor is it intended to substitute for the advice of an attorney. Podcast consumers should not act upon this information without seeking professional legal counsel. This podcast constitutes Attorney Advertising.
www.swensonshelley.com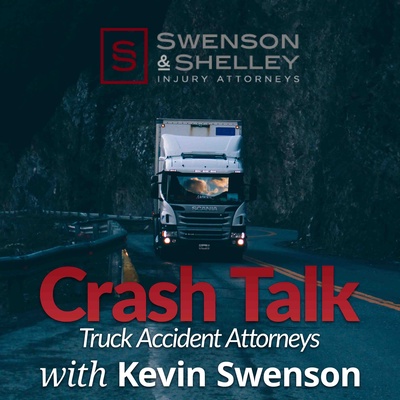 🎧 Podcast episodes
Listen to 1 episodes