Crypto Curious
Are you crypto curious? Do you hear NFT and think WTF? Have you heard about Bitcoin and Ethereum but unsure where to start?
Then this is the podcast for you! Every Monday join Tracey, Blake and Craig as they break down the basics, discuss new trends and share what is exciting them in the ever-changing, fast-paced world of cryptocurrencies. Whether you want to just understand the news, join the conversation at the pub or get started investing, this show is your one-stop shop for all things cryptocurrencies.
Go from crypto curious to crypto caught-up with this new podcast from the team at Bamboo and Equity Mates Media.
---
Hosted on Acast. See acast.com/privacy for more information.
shows.acast.com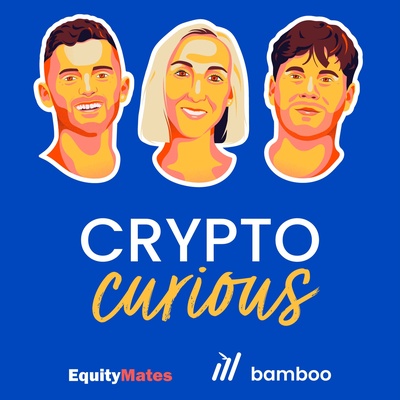 🎧 Podcast episodes
Listen to 79 episodes