Culture Building like a PRO
It's time to get to the real reason why good employees are leaving your company, why performance quality is lacking, and why employees are dissatisfied & disgruntled. It's because your company culture hasn't been engaging or impactful... that is until now!

The Culture Building like a PRO podcast is your on-demand resource for tips and tools on how to transform your company culture! This podcast helps small business owners & managers overcome common, real-life leadership challenges & create a company culture where employees do their best work because they want to... and not because they have to!

Company Culture Strategist, Leadership Coach & Trainer of BA PRO Inc., Dionna Appling MSM, shares her insight, experiences, and best practices to help you get started with building an engaging culture today.

Culture building doesn't have to be complicated!

If you're ready to jumpstart your culture transformation, subscribe and tune in!

The Culture Building like a PRO Podcast: Simple ways to transform your company culture... Today!

| Company Culture | Culture Building | Organizational Culture | Employee Engagement | Effective Leadership | Servant Leadership |

visit baproinc.com for more culture building resources!
www.baproinc.com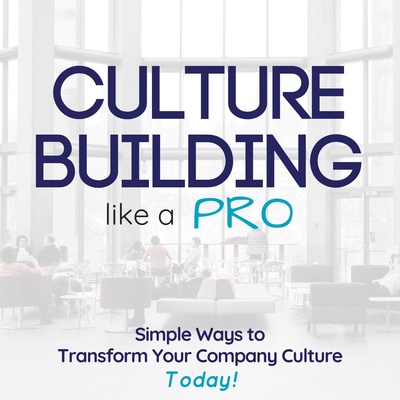 🎧 Podcast episodes
Listen to 198 episodes