Direct AF
It wasn't just the hours Lisa Hocker clocked to put herself on the path to success. Each hour was backed by a sense of grit and determination to exceed expectations and push the boundary on possibility.

With that attitude on her side, Lisa was able to dominate the competitive and all-consuming sales world.

Lisa is many things: a lawyer, author, entrepreneur, trainer, mother, and so much more. She brings a work ethic to each of these roles that breaks past the bullsh*t and gets things done. Lisa is so good at what she does that she put all that knowledge and expertise into a book – Direct AF Sales – to guide other sales-focused entrepreneurs to the next level through simple and efficient working systems.

Through unapologetic and raw conversations about everything and anything ranging between motherhood and mindset to marketing and Montana ranching, Lisa continues to grow the message of Direct AF Sales through this show.

Listen in to learn how to be a leader, push past limitations, and strive for Direct AF success!
www.directafsales.com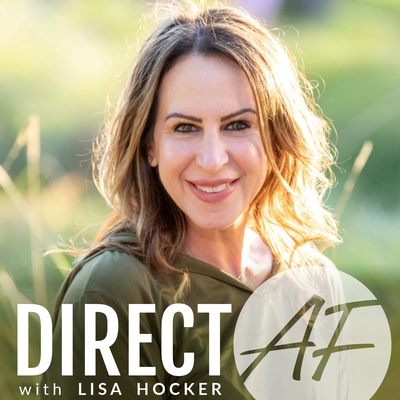 🎧 Podcast episodes
Listen to 38 episodes