Dungeons and Improv
Formed from improv team The Last Minute Replacements, Dungeons and Improv is the bastard COVID lovechild of improv and D&D.

Using improv principles, they force DM Brian and Universe Aaron to tolerate shenanigans as they swing wildly from chaotic good to chaotic evil. Part improv comedy show, part D&D session, and part drunken escapade. Every Wednesday, they release an episode as part of the crew's adventures. Featuring Myke as Shu, Steph as Gael, Rowdy as Gobborb, Alissa as Bo, Jake as Bravado, Bec as Becraekona, Aaron as The Universe, and Brian as our patient DM.
Editing: BCDE/Brian C.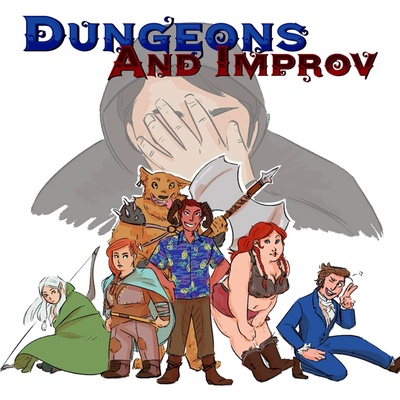 🎧 Podcast episodes
Listen to 27 episodes