Eat Gluten Free with Me - Navigating Life with Celiac + IBS + Crohn's Disease
Eat Gluten Free with Me is a health & wellness account I started on TikTok (@eatglutenfreewithme) to create a close-knit gluten-free community.

I was diagnosed with Celiac Disease, Crohn's Disease, & IBS when I was 17 years old and I always struggled to find people that I could relate to and ask advice from when it came to living gluten-free. Instead of waiting to find my community, I built my own to help others in the same situation.

I provide you with valuable knowledge to make living life with Celiac Disease, an autoimmune disease, or simply eating gluten-free something you no longer see as a task. You deserve freedom from your diagnosis. Subscribe to find your freedom and to join the gluten-free community. Follow me on TikTok - @eatglutenfreewithme, IG - @eat.glutenfreewithme to see my daily tips & tricks or YouTube @eatglutenfreewithme for more in depth videos on Celiac Disease! YOU ARE MORE THAN YOUR DIAGNOSIS.
www.tiktok.com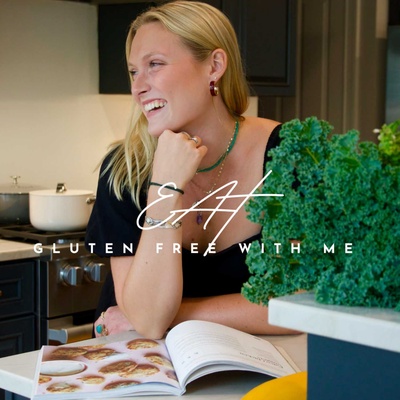 🎧 Podcast episodes
Listen to 39 episodes