End of the Cornfield
End of the Cornfield is a 9-episode murder mystery series centering around six former high school classmates who reunite for a hometown softball alumni tournament. When the six head to the cornfield on Miller Road — their favorite high school spot for a night of drinking and catching up — it doesn't take long before someone winds up…dead. With no clear motive and no one stepping forward, the five remaining classmates are thrown into a clusterfuck investigation among themselves.

Starring Janet Admasu, Ashlei Sharpe Chestnut, Thony Mena, Abbey Monnin, Shawn Parikh, and Oliver Singer.

Series created by Abbey Monnin. Written by Spencer Channell and Abbey Monnin.
Directed by Trevor Algatt.

End of the Cornfield has been nominated for two Indie Series Awards: Best Ensemble - Audio Fiction and Best Audio Fiction Podcast.
bluetuesdayproductions.com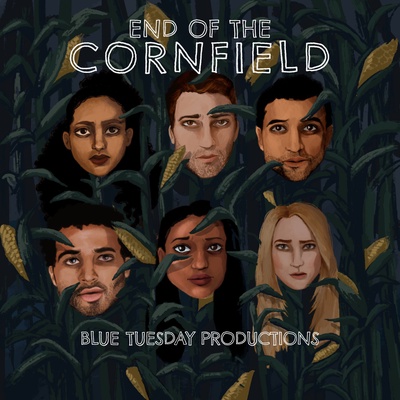 🎧 Podcast episodes
Listen to 10 episodes