Extend Women in Tech Podcast
Extend Women in Tech Podcast (prev. Extend Sweden) is a tech podcast community broadcasted from Stockholm and Sundsvall, Sweden.
Hosted by Women in Tech Jonah Andersson and Tsedey Terefe, both in Sweden. Tsedey is a Frontend Developer. Jonah Andersson is a Software Engineer, Cloud Infrastructure & DevOps Engineer, Microsoft Azure MVP, and Microsoft Certified Trainer.
We interview tech people about technologies and the careers of software engineers and women in tech. We focus on inclusion and diversity and extend the tech industry and communities to everyone.

"Music: www.bensound.com"
podcasters.spotify.com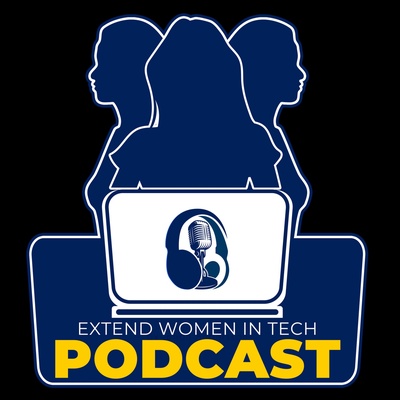 🎧 Podcast episodes
Listen to 13 episodes