Eye On Franchising
Are you one of the many people that want to be your own boss? If you are, then You are in the right place!
-We are your tour guide on the road to business ownership. Our services are absolutely FREE. Whether you are a 1st time boss or a serial entrepreneur, we can help you find your perfect franchise!
Each week we will speak to fascinating
folks from the world of franchising. Founders, funders and franchisees will share their journey to franchise success. Franchise tips will be revealed, Myths debunked, Real stories and fun facts will be shared.
Welcome to Eye on Franchising...I am your host - Lance Graulich !
I have spent over 30 years in the franchise industry... I am a Franchise broker. I have been a multi-unit, multi-brand franchisee, president of franchise advisory Councils, and I have even created my own brands and sold them.
So, you are looking for business opportunities. We represent over 650 franchises and business opportunities. We will help you find your perfect franchise for Free. We even have a free assessment on our website that will help us determine what the best business is for you based on your investment level, mindset, skillset and life experiences.
-This is "eye on franchising"!!!
"Clarity is currency" and we will help you get crystal clear so you can see your franchise future.
Are you looking to find your perfect franchise?
We have automotive, pet services, restaurant, retail, commercial cleaning, Home care, Fitness, salon and many other brands. We have brands in every category imaginable, and we will have a brand for you.
Franchise brands have proven systems, established brands and franchisees that will confirm how happy they are! Only you can decide if it is your time to pursue your path to profit as your own boss.
Businesses starting at just $20,000.
We have many franchise finance partners from which you can choose.
Or perhaps you are an independent business owner looking to grow & scale your business by setting up a franchise.

Either way, our team can help you!
Eye on Franchising, where you will learn the "A to Zees of franchising".
Whether you were born an entrepreneur or you are willing to learn to become one, you are in the right place.
like share subscribe!
eye-on-franchising.simplecast.com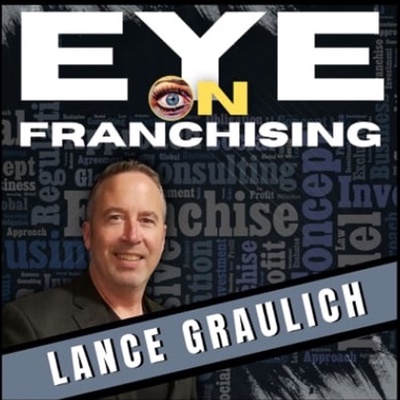 🎧 Podcast episodes
Listen to 93 episodes