Finger Sandwiches
Hey, it's Danny(he/they/them) and Alex(she/her)! We're not your "traditional" married couple, so stick around and get to know us. We discuss pop culture, video games, anime, black culture, nostalgic tv shows, and explore the weird corners of the internet. Let's laugh together as the world burns around us.

ON HIATUS WHILE WE MOVE AND GET SETTLED ;)
WE'LL BE BACK IN THE FUTURE. MIGHT REBRAND.

In the meantime, shoot us an email to keep in touch!
podcasters.spotify.com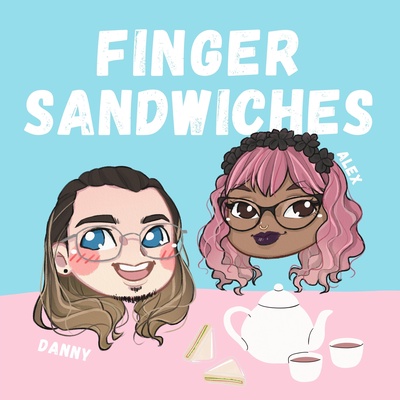 🎧 Podcast episodes
Listen to 7 episodes