Fire and Soul
Welcome to Fire and Soul — a top awakening podcast to deepen your self evolution and activate your highest expression. Join me, LA-based transformation guide Michelle Sorro, for heart centered real, raw solo doses and impactful conversations with brilliant guests and luminaries. With deep dives into holistic spirituality, embodied self-awareness and conscious leadership, this show explores how to align with your Higher Self so that you can share your full gifts and power with the world. Because when we shine our lights together, we raise the vibration on the planet, and that is my deepest prayer.
Meet Your Host: I Am Michelle. I've helped thousands of leaders and visionaries unlock and activate their gifts to elevate the world. My work's been featured on the Today Show, GMA, EXTRA, plus biz collaborations with Dave Asprey, Jack Canfield, Tony Robbins + more. I believe we have everything within us to answer the call in our hearts and I've dedicated my life to teaching you how to amplify yours with joy and devotion. Let's journey together!
Join me for new episodes every other Tuesday.
Activate your highest expression: https://www.michelle-sorro.com
Discover your podcast potential with our free quiz: https://thepodcastaccelerator.com/
Receive Michelle's weekly Love Letter: https://www.michelle-sorro.com/fire-and-soul-podcast-opt-in
Follow Michelle on Instagram: https://www.instagram.com/michellesorro
---
Hosted on Acast. See acast.com/privacy for more information.
www.michelle-sorro.com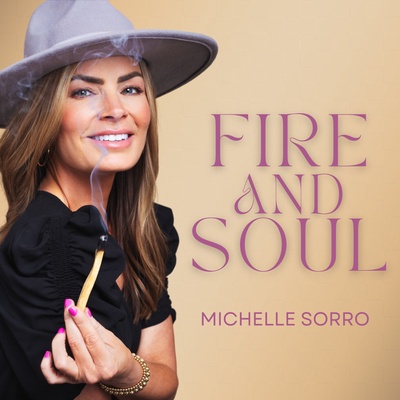 🎧 Podcast episodes
Listen to 198 episodes