F.I.R.E.D UP with Krista Mashore
Let's Get You F.I.R.E.D Up!
Financially-Independent-Retired-Early

If you're an entrepreneur who's looking for a way to stand out amongst the competition, then this is the podcast for you! 

We focus on relevant digital marketing strategies & tools to help you to dominate your industry and become the community market leader in your profession. 

Hey, we don't hold back on this podcast - we say it like it is, and sometimes you may not like what you're hearing, but the information will take your business to the next level. 

So, hang tight because you're about to be F.I.R.E.D Up with Krista Mashore!

Join us every Monday, Wednesday, and Friday - for new episodes and be sure to check out KristaMashore.com/Podcast for free downloads and resources.
www.kristamashore.com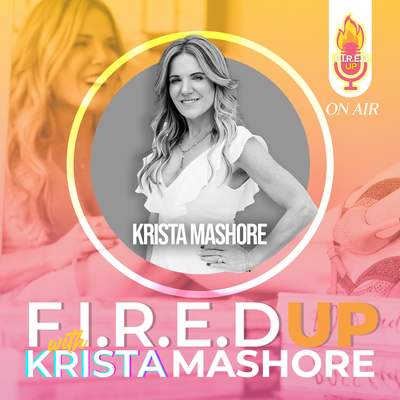 🎧 Podcast episodes
Listen to 947 episodes