Flame Bearers Special Edition: U.S. Women's Soccer Originals

As the world tunes in for the ninth Women's World Cup, it's hard to imagine a time when professional women's soccer didn't exist. In 1985, 17 of the best soccer players in the United States formed the first US Women's National Soccer Team. Their story has never been told. Until now…

In this new season, cohosted with FIFA Player of the Century and '85er, Michelle Akers, we bring you the stories of resilient women who launched what has become one of the most impressive sports dynasties the world has ever witnessed. The Women's World Cup didn't exist until 1991 and women's soccer wasn't an Olympic sport until 1996, but a Flame Bearer isn't a Flame Bearer because of who is watching (or not), but rather because of who she is when the world isn't watching… Historical lack of opportunity and structural support make these athletes' stories that much more important, especially as we look back at the legacy they helped launch. So many of us today stand on their shoulders, and because of women like them, the flame has never burned brighter for women in sports.

Tune into all podcast episodes, wherever you get your podcasts including:
-Apple Podcasts: https://podcasts.apple.com/us/podcast...
-Spotify: https://open.spotify.com/show/7sLW663...
-Google Podcasts: https://podcasts.google.com/feed/aHR0...
-Castro: https://castro.fm/podcast/f31308b5-4c...

Learn more about Flame Bearers here: flamebearerspodcast.com

Social Media Handles:
Instagram: https://www.instagram.com/flamebearer...
Facebook: https://www.facebook.com/FlameBearers...
Twitter: https://twitter.com/flamebearers
LinkedIn: https://www.linkedin.com/company/flam...

www.flamebearers.com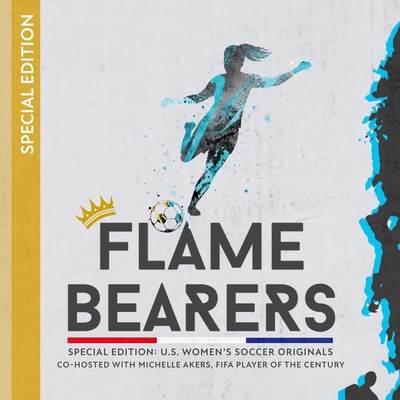 🎧 Podcast episodes
Listen to 82 episodes