Food Matters Podcast
Welcome to the FOOD MATTERS Podcast! Bringing you game-changing health and wellness information, tips, tricks, and healthy hacks on all things nutrition, detoxing, weight loss, mindfulness, sleep, gut health, beauty, alternative healing, spiritual wellbeing, transformation, and more!

This podcast is home to the best interviews with leading doctors, nutritionists, fitness experts, and thought leaders of the world who collectively share their wisdom and knowledge. Join hosts James Colquhoun & Laurentine ten Bosch as they crack the code on what it truly means to live a healthy, vibrant, and uplifting life free from the corporations that profit from our health. Discover more at foodmatters.com/podcast.

This podcast is for you if you want to learn:
- How to heal naturally from chronic disease
- How to reduce inflammation naturally
- How to optimize your gut health
- How to reduce the use of medication and use food to heal
- How to naturally boost energy & moods
- How to naturally balance hormone levels
- How to reduce cholesterol with healthy eating
- How to prevent diabetes through diet
- How to find healthy alternatives to sugar
- How to naturally lower blood pressure
- Healthy and delicious whole food recipes.
www.foodmatters.com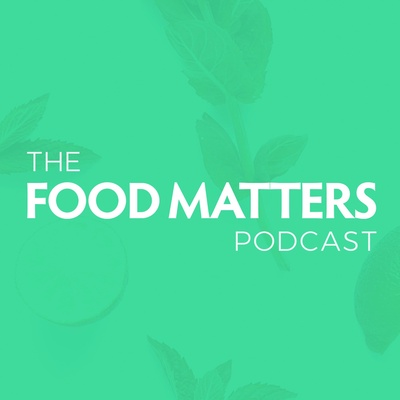 🎧 Podcast episodes
Listen to 117 episodes