Form and Substance
"There are two great days in a person's life - the day we are born and the day we discover why." - William Barclay

A so-called Speculative-Fiction Symposium project, from meditation guide and self-explorer, Roswell.
Roswell reads quotes, lyrics, and poetry about life topics and spiritual concepts, presented (mostly) through storytelling and dramatization as a meeting of spiritual and philosophical guides. This, along with presenting some interpretations of common themes found in the teachings.


ABOUT THE HOST: Roswell (they/them) is a guided meditation writer for Insight Timer, ambient musician, aspiring data scientist.
They do what they do to for fun, and also to encourage emotional wellbeing in others through thoughtful reflection, spoken word, and music.
www.podcasts.com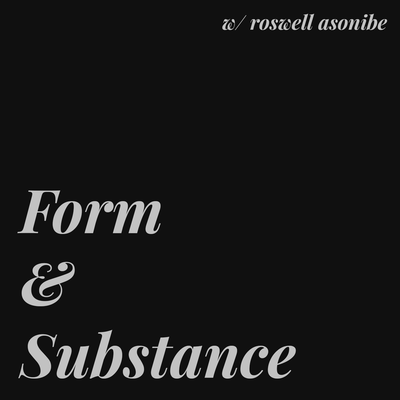 🎧 Podcast episodes
Listen to 2 episodes