Friends Abroad Relationship School Podcast
This podcast is about achieving a quality life and quality relationships. Your friend abroad encourages you to dig deeper and identify the root cause of your relationship problems, prioritise your self-relationship before you focus on a difficult romantic relationship.

Concepts applied include :

Emotional intelligence.
The root cause analysis.
Virtue.
Self-love.
Childhood trauma and healing the inner child.
The dichotomy of control.
podcasters.spotify.com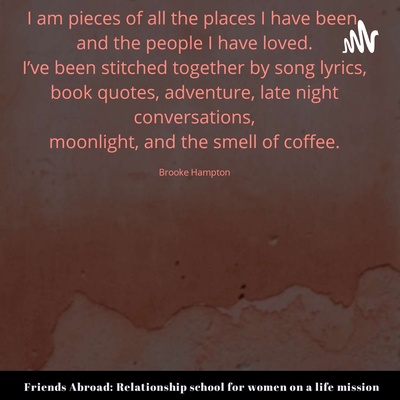 🎧 Podcast episodes
Listen to 337 episodes