From Rock Bottom to Rockin' It
From Rock Bottom to Rockin' It explores personal stories about those who hit absolute rock bottom. Then got back up, wiped off the dust, kicked failure to the curb, and now they're rockin' it like you'd never believe.

These interviews are intended to inspire, motivate, and give hope and vision to those in their rock bottom by sharing stories, tools, and the resources that our guests used to create their 'rockin' it' moments.

Host Eric Gilbert-Williams is a Canadian Entrepreneur who faced hardships as a youth like bullying, learning disorders, drugs, and crime before discovering success through his entrepreneurial pursuits. During his times through these teen social challenges, he found self-esteem and the passion to change his life through listening to the inspirational stories of others who overcame deep hardships to create great success in their lives.
ericgilbertwilliams.com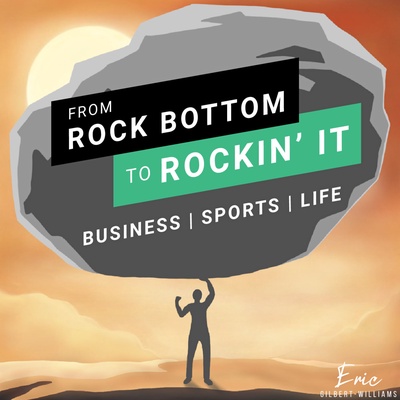 🎧 Podcast episodes
Listen to 65 episodes