Full STEAM Ahead
The purpose of Full STEAM Ahead is to provide a platform for individuals who are, currently pursuing, or planning to pursue a career in the fields of Science, Technology, Engineering and Math (STEM). While the discussion and promotion of STEM fields is the main focus of the show, Art plays a key role as well. The Art portion of the show discusses various manners and how it relates to STEM. Full STEAM Ahead promotes careers in the STEAM field and serves as an outlet for professionals looking for inspirational interviews.

The goal of the podcast is to uplift African Americans and people of color in the fields listed above. While tons of money each year are donated to STEAM fields by companies, celebrities, athletes, influencers, etc., the world only gets to see small clips of these interactions. On one end of the spectrum, there are several radio shows and podcasts that focus on at least one, if not all of the following: pop culture, hip-hop culture, politics, or sports. Completely opposite of this, there are podcasts and radio shows that discuss: academia, heavily technical topics, and STEM. Full STEAM Ahead aims to have a little bit of both.

Starring James aka J Linz, Allante aka LL, Brill, Diggs, Dr. Shar and Taylor D. The show consists of three segments and a main topic or interview. Segments include LITT (Lessons In The Trap), Nature Vs. Nurture and Blowing Off Some STEAM. Dive in to see what we're all about!
rss.com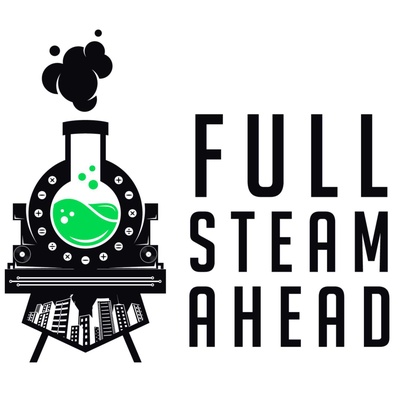 🎧 Podcast episodes
Listen to 27 episodes