Gay Pulp

This podcast seeks to preserve gay pulp novels--many dating to the pre-Stonewall era and almost all out of print--by turning them into audiobooks.

New episodes every Monday morning!

https://www.facebook.com/GayPulp/

About the host: A native of Ponca City, Oklahoma, Robert Maril moved to New York in 2006 after earning degrees in Voice Performance from Peabody Conservatory and DePauw University. With composers George Lam and Ruby Fulton and singers Elisabeth Halliday and Bonnie Lander, Robert is a founding member of Rhymes With Opera (http://www.rhymeswithopera.org), an ensemble that commissions new dramatic vocal works, now in its twelfth season. Robert is a member of the band Tender Creature (https://www.tendercreature.com), and since 2008 has worked as a DJ (http://www.mixcloud.com/robertmaril), with a current residency in Fire Island Pines. As a writer and columnist, he's contributed to Rolling Stone, Next Magazine, Queerty, and Baltimore Gay Life, among others.

www.podomatic.com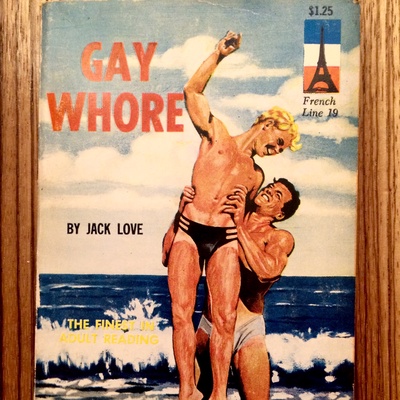 🎧 Podcast episodes
Listen to 98 episodes