HALF BAKED with Cuzzin Dre
Cuzzin' Dre of the Bay Area's 106 KMEL is here to talk all the about the dumb sh*t celebrities do!

Town native, Andre, from a child has had a love for all things music. Thriving musically in drums & percussion throughout his childhood, he continued his musicianship at Oakland School of the Arts where he discovered a new love – The Industry. Developing bands, promoting shows and learning the production behind recording artist was new found interest that turned into his new career goal. During his undergrad at Texas Southern University Andre continued these endeavors as he worked within the music industry as an Assistant Road Manager & Marketing team member who was responsible for Street promo as well as helped artist grow social media presence. Andre found a keen liking to marketing and returned to further his education by earning his MBA degree with a concentration in Marketing. Upon receipt of his master's Andre realized his best product was in fact his self. His lifelong passion for HIP HOP music along with his magnetic character & love for the culture made him a perfect fit for the 106 family. Emerging as Cuzzin Dre, his career began at Iheart as a street team marketing member, but in 1 short year has expanded his career into a Radio personality, currently working on the Sana G Morning show as the Man on The Streets. As everyone's favorite cousin, Cuzzin Dre shares his raw unapologetic opinion of the things that are happening in the industry, from celebrity slip ups to providing platforms for new perspectives, Cuzzin Dre ensures everyone has a voice.
www.iheart.com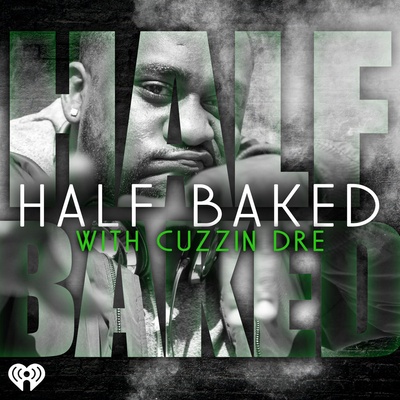 🎧 Podcast episodes
Listen to 11 episodes